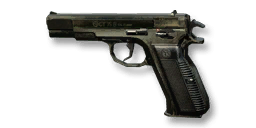 The CZ 75 is a semi-automatic pistol made by Česká zbrojovka Uherský Brod (CZUB) in the Czech Republic. First introduced in 1975, it is one of the original wonder nines featuring a staggered-column magazine, all-steel construction, and a hammer forged barrel. It has a good reputation amongst pistol shooters for quality and versatility at a reasonable price, and is widely distributed throughout the world. It is also the most widespread gun in the Czech Republic.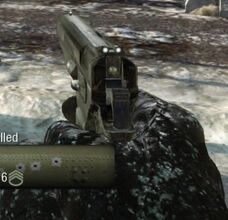 ==The "Calamity and Jane"
 ==


The Calamity is the Pack-A-Punched version of the CZ75
The Pack-a-Punched version of the Duel Weild CZ75 called the Calamity and Jane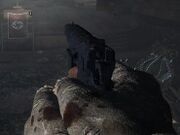 Ad blocker interference detected!
Wikia is a free-to-use site that makes money from advertising. We have a modified experience for viewers using ad blockers

Wikia is not accessible if you've made further modifications. Remove the custom ad blocker rule(s) and the page will load as expected.